Off-Grid Net
Off Grid electric power Generation & Storage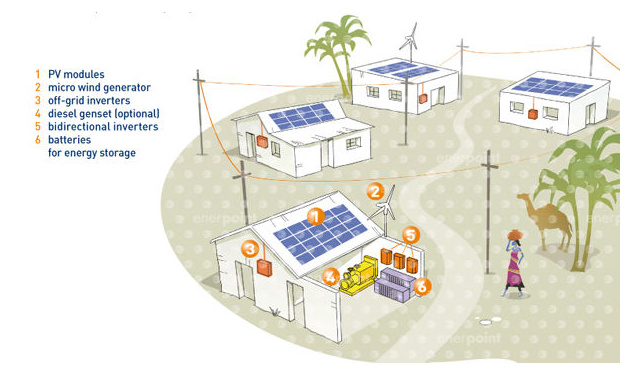 PV solutions are available for everyone and everywhere.

Islands, settlements in outlying areas, small towns, users who have difficulties in grid connection and access can immediately benefit from the PV solar energy. In fact an Off-Grid System when properly sized and combined with a rationalization of the electrical energy consumption, is sufficient to provide basic services together with adequate comfort levels.

Leveraging its 11 years experience and expertise in this sector, Enerpoint finds, designs, and implements customized solutions by also offering a technical support and service for choosing the right products basing on the customer's needs, from small applications to professional systems for the most different uses.