Enerpoint: the photovoltaic Specialist
In the business of photovoltaic modules since 2001 Enerpoint is now a benchmark for the sector.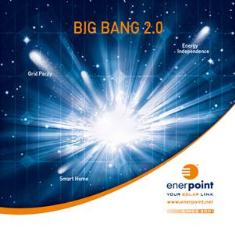 The company was founded in Italy in 2001 and up to now has gained prestige in Italy and overseas thanks to the professionalism and experience of its staff, becoming a true benchmark for the pv sector in Italy. Enerpoint is present in Germany, Israel, UK and Benelux.
Download here the Enerpoint Company Profile.
Enerpoint International Group
Where we are based in Italy, Israel, Germany, UK and Benelux.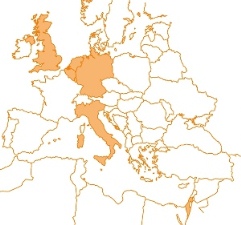 Headquarter: ENERPOINT ITALY

Enerpoin is also present in:
> ISRAEL
> GERMANY
> UK
> BENELUX
What Enerpoint does
Selection and sale of quality components for solar installations
Planning and expert installation
EPC Contractor for the realization of big (>1 MWp) pv plants
A world of solutions for homes and businesses
Financing and Leasing
Monitoring, signalling of breakdowns and rapid intervention
Ordinary and extraordinary maintenance included in the price of the installation
For installers and designers
Training courses for workers
Innovative technical-commercial instruments
Development of online communication tools in order to bring private customers and solar operators closer together
In-depth Newsletter
A picture of Enerpoint in figures:
120 persons globally employed
Offices: Legal and operational headquarters at Nova Milanese (Italy), Quedlimburg (Germany), Tel Aviv (Israel), London (UK), Machelen (Belgium)
Italian Warehouses: at the head office in Nova Milanese and access to ample space at an outsourced logistics firm
150 Authorised Installers in Italy
Over 2,700 people have attended Enerpoint training courses
320 MWp of photovoltaic modules distributed
More than 65 MWp of big PV plant realized as EPC Contractor.