Large-scale PV Systems Division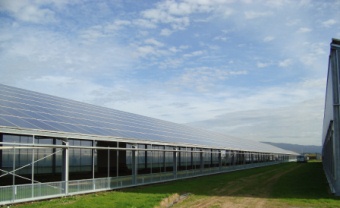 Enerpoint S.p.A. integrates a company division fully committed to developing, designing, installing as well as monitoring "turnkey" large-scale PV arrays. Currently it leverages the collaboration of over 400 players – PV-installers and professionals - all over Italy.
Thanks to its strong and specific know-how gained in the field and to a team of skilled engineers, Enerpoint to date boasts over 37 MWp installations of any type: from ground PV arrays to PV greenhouses, from agricultural roofing to industrial covering.
The ISO9001, ISO14001 certifications and SOA certification for category OG9, class VII are a recognition of Enerpoint's highly professional project design & planning combined with a special focus on quality as far as processes are concerned.
Click here to find out more about our references.
Enerpoint provides its Customers with 3 solutions tailored to their needs. Choose here your solution.