Invest in photovoltaics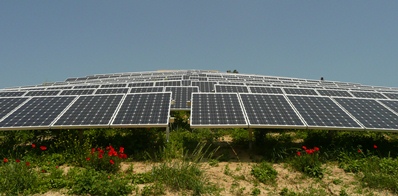 Enerpoint is a leading EPC the investor can refer to: in fact it leverages a division fully committed to designing and procuring required materials as well as to implementing projects in order to provide customers with turnkey installations.
Enerpoint's operating structure can assist you at different development levels as for the arrays to be deployed, from documents preparation to get administrative authorizations to those authorizations required to connect the array to the electricity grid up to the accomplishment of all bureaucratic procedures for the stipulation of the Italian feed-in-tariff.
Enerpoint leverages skills and expertise aimed at designing the right PV array for the Customer, as well as deploying it according to the executive plan carried out by the Customer self.
Due to its good relationships with the banking industry and its ability in designing special financial solutions for its suppliers, Enerpoint delivers a very good financial support.
Enerpoint's flagship is its unique SERVICE platform which allows simultaneously monitoring thousands of arrays all over the territory, providing Customers with a dedicated reporting, a detailed energy analysis, and a phone service support so that installers can carry out timely and effective interventions.
Enerpoint is certified ISO9001 and in 2009 obtained the SOA certification for Category OG9, Class VII.