Produce energy for your company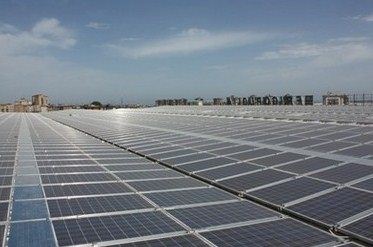 A PV array is the ideal solution to significantly reduce the electric power consumption within your company, whether a commercial farm, an industrial enterprise or a service company. A correct estimation of the annual power use and of the surface available for the installation allows identifying the best investment solution for your business.
Why choosing a PV array for your company?
Sun-exposed coverings of industrial warehouses are ideal surfaces to install PV modules as they allow producing energy useful for your own industrial or agricultural business and decreasing unexpected and continuously increasing electricity costs thanks to self-consumption.
Choosing a PV system for your company offers a major advantage thanks to the incentives ensuring a 7 up to 10-year ROI for installations over 200 kWp.
In presence of asbestos cement, the 0.05€ premium on the incentive tariff makes this choice even more strategic.
The additional premium provided for arrays in industrial areas is turning many companies to photovoltaic.
Moreover, this improves the company's image as photovoltaic is a real environmental-friendly energy and the PV industry is focused on those environmental issues the public opinion is more and more aware of.
Are you interested in this opportunity?
Find out the ROI you can get from your roof! Require immediately a free quotation.